Our hours (Monday-Friday, 10:00AM to 6:00PM, Saturday, 10:00AM to
4:00PM, closed Saturdays in July and August)
Our history:
The library was built for the needs of the local population in 1903.  It is located on the corner of Library and South Main Streets, across the tracks from the museum. It was built with a $15,000 grant from the Andrew Carnegie Foundation and matched with $10,000 raised from the citizens of Pittsfield, and $5,000 from the estate of the late Robert Dobson.
The library and monument to the soldiers of the Civil War, which is in front of the library, were dedicated in 1904 and named to the National Register of Historic Places in 1983, the same year the interior of the dome was painted. Granite inscriptions of World War I veterans are mounted on each side of the front entrance doors. The small masonry building and the land on which it sits is owned by the Town.
The library operates as a Town department, with a five member advisory board of trustees. It is staffed by a professional librarian and three library assistants. It is primarily funded by local property taxes. The current collection consists of 24,500 volumes, 60 periodicals and a growing audio and video collection. The library's annual circulation is 45,000. There are five computers available for access to the library's online catalog, full text periodical databases and the Internet.
A distinctive feature of the library is its central dome. The interior of the dome has a mural painted by Maine humorist Tim Sample, entitled "Reading, the Gateway to Imagination." The colorful mural was painted in 1983, funded through a grant from the Maine Commission on the Arts and matching contributions from local donors.
The library expansion opened in 2010. This added needed space for patrons to use the library with comfortable seating in an adult reading room, a teen area, expanded children's rooms, more accessible computers, a study room, and a community meeting room.

We have programs for all ages and interests. Please check out our events calendar for more information! 
The library is a center for all members of the community to meet and interact. The library provides general information and answers to questions; support for personal growth and development through lifelong learning; recreational reading and viewing and information about popular cultural and social trends.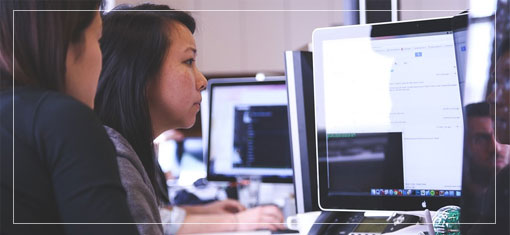 Holly Williams
Library Director
Donna Lambert
Circulation & Technology Librarian
MacKenzie Kennedy
Library Assistant
Wes Booth
Children's Program Coordinator